A Maine resident died after acquiring a rare virus spread by ticks, according to the Maine Centers for Disease Control and Prevention.
The Waldo County resident died in hospital after becoming ill with the Powassan virus, the Maine Department of Health and Human Services (DHHS) said in a press release Wednesday.
The resident, described as an adult, is believed to have likely been infected in Maine. They died after developing neurological symptoms.
"The ticks are active and looking for a host to bite right now," Nirav D. Shah, director of the Maine CDC, said in the DHHS press release. "I urge the people and visitors of Maine to take steps to prevent tick bites."
The Powassan virus is transmitted to people by the bite of an infected tick, which has become infected after feeding on rodents that have the virus in their blood. People cannot transmit the virus from person to person, although the US CDC states that anyone newly diagnosed with it should not donate blood or bone marrow for 120 days after infection.
The Powassan virus is described as rare in the country, although the number of people falling ill with the virus has increased in recent years. Between 2011 and 2020, the total number of cases reported to the CDC was 194 with 22 deaths.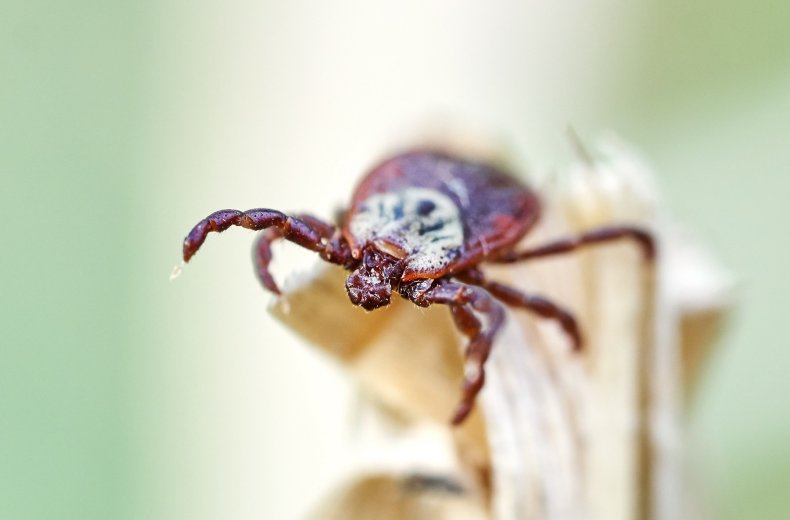 Most cases occur in the northeast and Great Lakes regions from late spring to mid-autumn, when ticks are most active, the CDC says.
Powassan virus symptoms may not appear, but if they do, it can take anywhere from a week to a month from the bite to feeling sick. Symptoms include fever, headache, vomiting and weakness.
In severe cases, the Powassan virus can cause infection of the brain, known as encephalitis, or of the membranes around the brain and spinal cord, known as meningitis. In such cases, symptoms can include confusion, loss of coordination, difficulty speaking, and seizures. About one in ten people with serious illness dies.
About half of people who survive serious illness from the Powassan virus have long-term health problems such as memory problems, headaches and loss of strength.
There are no vaccines or drugs that can treat or prevent the Powassan virus. However, people can reduce their risk of becoming infected by avoiding tick bites. These small insects live in grassy, ​​wooded or wooded areas, as well as on animals.
One method to avoid is to treat clothing and equipment with products containing 0.5% permethrin or use an Environmental Protection Agency (EPA) registered insect repellent containing DEET, picaridin, IR3535, lemon eucalyptus oil (OLE), para-menthane-diol (PMD), or 2-undecanone.
More advice from the CDC on how to avoid ticks can be found on the agency's website here.