Ford closed orders for the 2022 Mustang Mach-E electric vehicle (EV) this week, citing its inability to meet strong demand in the face of the ongoing supply chain crisis.
Last month, the company restricted buyers from selecting many of the car's finishes, allowing them to order only in the Select and GT variants. In March, the company stopped taking orders for the Premium and Route 1 versions.
Ford spokeswoman Emma Bergg confirmed the move to the Detroit Free Press, saying there was "unprecedented demand".
"We will continue to sell the limited number of units remaining from dealer stock," he added. "We will communicate order details for the MY23 (model year 2023) as soon as they become available."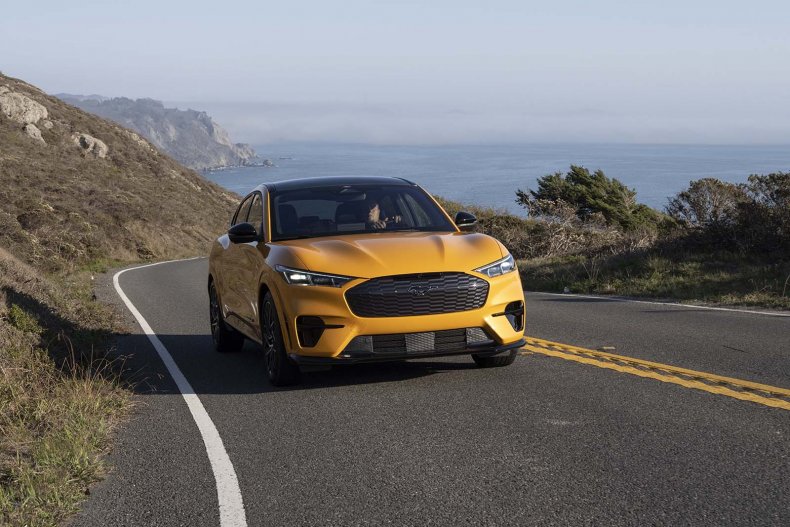 Production of the 2023 version is expected to start later this year at the company's automaker in Mexico. Plans to include another EV on this production line were scrapped.
Earlier this year, Ford announced it would spend billions of dollars to build battery manufacturing facilities in Kentucky and Tennessee, which are expected to open in 2025.
On Ford's fourth-quarter earnings call in February, CEO Jim Farley said the company would be able to increase its planned capacity for EVs to 600,000 units a year in 2023. A third of that production is expected to be for the Mustang Mach. – AND.
He also said that the company is working on acquiring the batteries needed for the ramp up.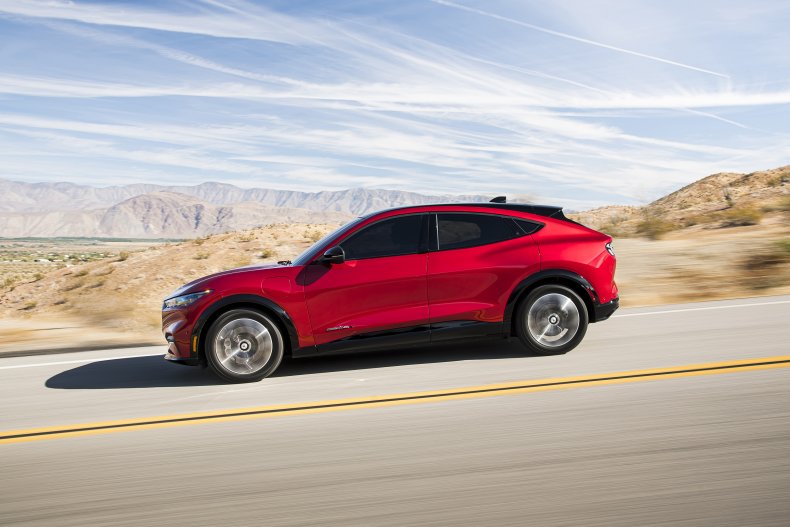 "Really, the main boost for us is battery availability," he said. "So we've actually been securing extra batteries for some time now. We have a few options for the Mach-E."
Last year, the company sold 27,140 Mach-Es.
The base version of the 2022 Ford Mustang Mach-E started at $43,995, with the top GT trim starting at just over $61,000.
Powertrain options include a standard-range 70-kilowatt-hour (kWh) battery that combines with an electric motor to deliver 266 horsepower and 317 pound-feet of torque. An all-wheel drive option takes that up to a 91 kWh battery pack and two electric motors, generating 317 horsepower and 428 pound-feet of torque.
No pricing details have been released for the 2023 model year.
In the increasingly competitive market for EV SUVs, the Mach-E goes toe-to-toe with the 2022 Tesla Model Y, which starts at $62,990. The 2022 Hyundai Ioniq 5 and 2022 Kia EV6 are newer in the segment and slightly smaller, starting at $43,650 and $40,900, respectively.
Along with the Mustang Mach-E, Ford is currently selling the 2022 Ford E-Transit, the all-electric version of its commercial van, for a starting MSRP of $43,295. The 2022 Ford F-150 Lightning EV pickup, which is expected to hit dealerships later this year, starts at $52,974. A commercial version is also available for $39,974.