When is the Overwatch 2 release date? Blizzard has revealed the sequel to its 2016 team-based shooter, and while its release is still a mystery, everyone is eager for an answer. While the developers had plans to keep the Overwatch community up to date with the game's development, the departure of game director Jeff Kaplan, among other developments at Blizzard, ended that plan.
In March 2022, Blizzard announced its plans to decouple FPS game PvP features from PvE systems. This change makes it possible to get Overwatch 2's PvP game mode into players' hands immediately, starting with an Overwatch 2 beta in the last week of April. The Overwatch 2 release date It may not arrive anytime soon, but there may be more beta periods in store for the community. The PvP side of Overwatch 2 still exists, but that part of the game isn't ready to show yet.
If you haven't been keeping up with Overwatch 2, you might not know about new heroes coming to the game, or the hero reworks to rebalance certain characters. Here's everything we know about the Overwatch 2 release date so far, including the recent PvP and PvE split, all-new heroes, and more.
Overwatch 2 release date
Overwatch 2's release date will likely be in 2023 at the earliest. Blizzard confirmed that Overwatch 2 wouldn't release until 2023 during its Q3 earnings call last year, as reported by VGC. The hero shooter was never given a firm release date when it was first revealed at BlizzCon 2019, however, fans have been eagerly awaiting updates at every BlizzCon since then.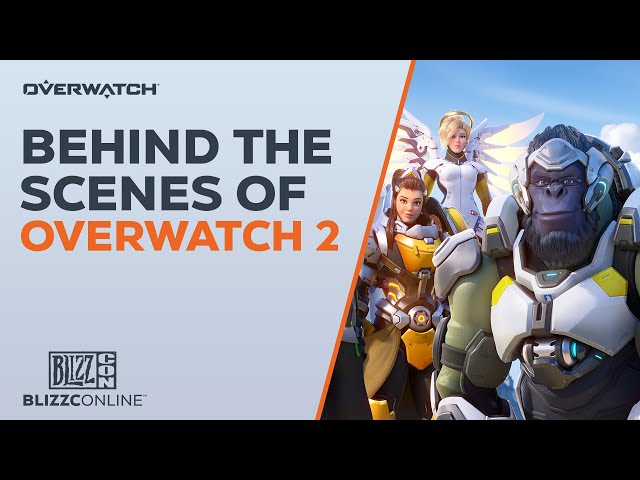 BlizzCon 2020 was canceled due to the pandemic, but was reintroduced as a virtual event in 2021. This event gave the community a preview of the game so far in a behind-the-scenes video, as it covered changes to PvP, some of the PvE systems, and some changes in heroes so far.
OVERWATCH 2 BETA
The Overwatch 2 beta is currently available from April 26 to May 17. There is a chance that the beta will be extended, but Blizzard usually makes the final decision at the end of the beta period. You can get guaranteed access to the Overwatch 2 beta by watching the game live on Twitch for four hours.
Overwatch 2 gameplay
The first snippet of PvP gameplay we got is the new Push mode. It works much like traditional Escort mode and tasks a team with moving a payload from one point to another. The other team, meanwhile, has to stop the other team from progressing. The main difference here is that the payload has a robot to do the movement for you, so you don't have to play around with teammates in the payload. The mode will be featured in Quickplay and Competitive, though there are a few details we don't know yet – such as whether the big robot has any health or can be affected by the player's abilities. This mode will be playable in Overwatch 1 along with its sequel.
Not all Overwatch 1 game modes will appear in the sequel. In the behind-the-scenes video, Jeff Kaplan mentions that "maybe 2CP doesn't exist in Overwatch 2, and maybe there's a cool new game mode that will replace it."
Related: Here are the best multiplayer games on PC
The big news is Overwatch 2's story and hero missions, which add to the PvE side of the game. As the name suggests, Story Quests focus on expanding the game's story and lore, while Hero Quests feature the same player versus bot waves format we've seen in Overwatch 1's seasonal events, with multiple types of modes. such as 'Wall of Death', 'Scavenger Hunt' and 'Kill Quest'. These quests focus more on character customization, such as Overwatch 2's talents. They are, however, limited to Overwatch 2 and will not be playable in the original game.
When we spoke with Jeff Kaplan in 2020, he expressed his excitement about the PvE element of Overwatch 2, specifically how players can "come together [and] appreciate your teammates", and since players will be fighting Null Sector robots instead of other humans, "we can make you win more than half the time".
Overwatch 2 HEROES
We also learned during BlizzCon that we will be welcoming new Overwatch 2 heroes to the roster. We expected Echo to make her Overwatch 2 debut, but she'll be joining us sooner as a new Overwatch hero.
New addition: learn about Sojourn's abilities in Overwatch 2
Sojourn is Overwatch 2's newest heroine – as one of Overwatch's original members, she is familiar with the main cast of characters and is capable of doing a lot of damage. She comes equipped with a rapid-firing energy rifle and a railgun that has the potential to rip enemies to shreds when fully charged.
Overwatch 2 maps
We will also have a collection of new maps. There may be more, but there are currently six confirmed, and they are based on Toronto, Gothenburg, Monte Carlo, Rome, New York and Rio de Janeiro.
overwatch 2 story
We've only gotten a glimpse into the story of Overwatch 2 so far, but there are a few things we can gather. The story of Overwatch 1 typically focuses on the collapse of Overwatch, often looking back at what happened to the freedom fighters and the Omnic Crisis, which was a robot rebellion against their human creators. This time, however, it looks like the story awaits the second Omnic Crisis and possible Overwatch reunion.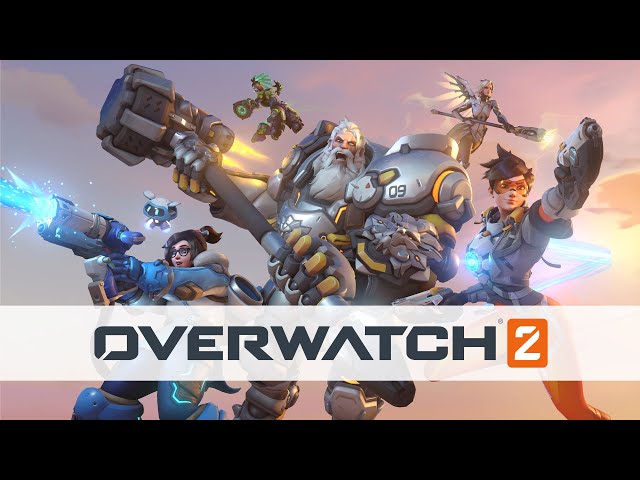 Overwatch 2 trailer
Along with the behind-the-scenes video, we were treated to two trailers at the Overwatch 2 announcement; a story trailer and gameplay trailer below, which gives us a quick tease of the game's new Push mode, along with the player customization available in Hero Missions.
Overwatch 2 loot boxes
Will Overwatch 2 have loot boxes? In our interview with Jeff Kaplan, he explains that for Overwatch 2, "we're exploring different options that take us away from loot boxes." He also praises Battle Passes as "a fun engagement engine", specifically referring to Diablo 3's 'season journey' – which is a non-monetized battle pass – as "an awesome system". While we're not sure what they have in store for us, it looks like Overwatch 2 won't necessarily have the same loot box system as the original game.
And there you have it, everything we know about Blizzard's upcoming team shooter – from the Overwatch 2 release date to the modes you'll be queuing up in. Now that the first beta of Overwatch 2 is underway, you can expect to hear a lot more about the game's development as Blizzard collects data from players around the world.