Tomorrow, Congress will hold a public hearing on the issue of UFOs – or as government officials prefer to call them, Unidentified Aerial Phenomena (UAPs).
You will be able to watch the House Intelligence Committee Subcommittee on Counterterrorism, Counterintelligence and Counterproliferation live, with the session beginning at 9:00 am ET on Tuesday.
If you would like to attend the public hearing, the House Intelligence YouTube channel is offering a live broadcast of the event, which can be viewed below. After the open portion of the hearing, the subcommittee will hold a closed and confidential briefing on the matter.
The hearing will be chaired by Indiana Representative André Carson and will feature testimony from two senior defense officials: Scott Bray, deputy director of naval intelligence, and Ronald Moultrie, undersecretary of defense for intelligence and security.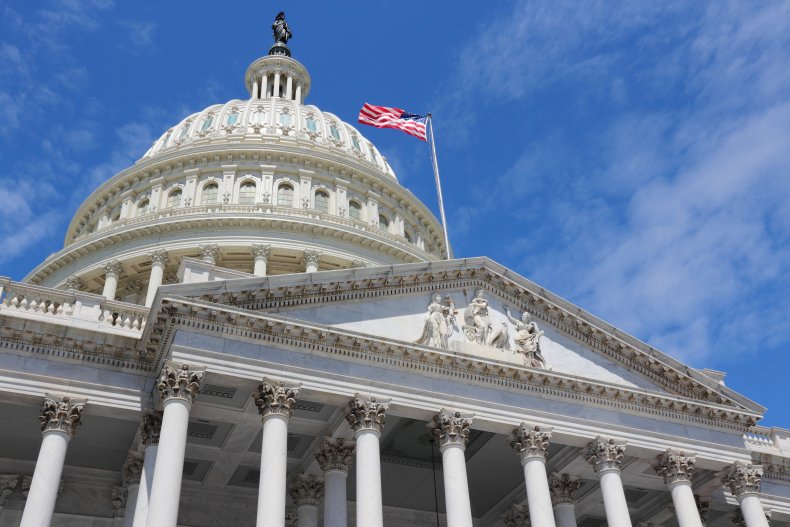 "The American people expect and deserve their leaders in government and intelligence to seriously assess and respond to any potential national security risks — especially those we don't fully understand," Carson said.
"Since coming to Congress, I have focused on the issue of unidentified aerial phenomena as a threat to national security and an interest of great importance to the American public," he said. "And I am pleased to chair the Intelligence Committee's first open hearing on these events. It will give the American people an opportunity to learn what there is to know about these incidents. And I look forward to hearing from our witnesses on this critical matter. . "
Tomorrow's event will be the government's first public hearing on the UAP issue in more than 50 years since the Air Force oversaw an investigation called Project Blue Book, which ended in 1969.
The hearing comes several months after a highly anticipated government report published in June of last year that detailed several UAP incidents.
While the report did not reveal anything about what the unexplained phenomena actually were – and there is currently no evidence that they are of extraterrestrial origin – it said there could be a variety of potential explanations, including disorder in the air, natural atmospheric phenomena , government or industry development programs, foreign adversary systems or "other" reasons.
On Tuesday, Representative Adam Schiff, chairman of the House Intelligence Committee, said in a statement: "There is still much to learn about unidentified aerial phenomena and the potential risks they may pose to our national security. is right – the American people deserve full transparency, and the federal government and the intelligence community have a critical role to play in contextualizing and analyzing UAP reports."
He continued, "The purpose of this hearing is to give the public the opportunity to hear directly from subject matter experts and leaders in the intelligence community about one of the greatest mysteries of our time, and to break the cycle of excessive secrecy and speculation with truth and transparency. "